Photo Above: Past Grand Knight Ron Adams (L) & Past Grand Knight Mike Carroll, flank newly inducted 4th Degree members of council 1394 (L-R)Peter, Patrick, Sid & Derek. Cogratulations Gentlemen!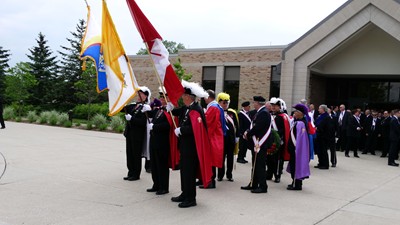 Photo Above: Honour Guard at the Recent 4th Degree induction on June 3rd at St. Thomas the Apostle Parish in Waterdown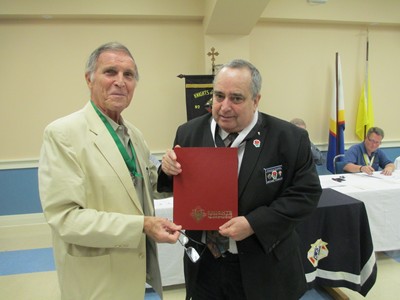 PGK Ron Adams presents Michael Coakley with his 4th degree, 25years of service award.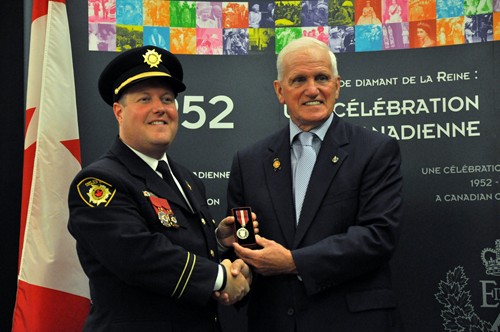 The photo above: compliments of the Canadian Volunteer Fire Service Association shows the Honorable Gordon O'Connor, MP for Carleton-Mississippi Mills (Chief Government Whip and Minister of State) Presenting Our Brother Carl Pearson with the Queen Elizabeth II Diamond Jubilee Medal on September 8th in Ottawa. Congratulations Carl, the honour is well deserved!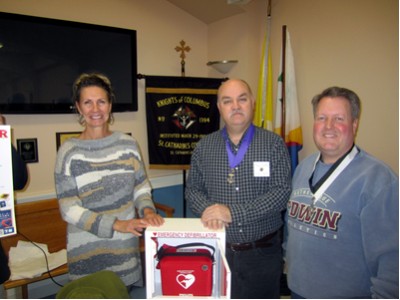 The photo above:Anita Fiorentino from Heart Niagara Presents a new defibrillator to Council 1394 Grand Knight John Nixon & Chancellor Carl Pearson before the Feb.8 business meeting.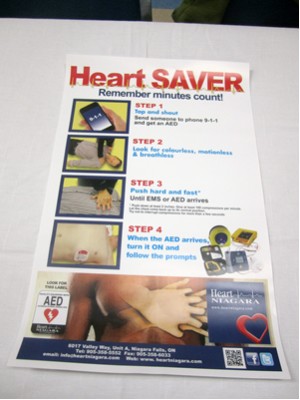 Click on the poster above to visit

Heart Niagara's website.

It could save someone's life!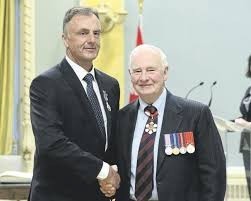 Photo Above:Knights of Columbus Council 1394 member, brother Ted van der zalm receives a Meritorious Service Medal from Canada's Governor General David Johnston in Ottawa on Nov. 25th in recognition of his work for Wells of Hope. Congratulations Ted!


Photo below:Congratulations to Father Stephen Innamorati , who was officially welcomed as our New Chaplain by Grand Knight John Nixon(L) & Deputy grand Knight Johnson Moraes, on June 12, 2017.




Photo below:Newly elected Grand Knight, Johnson Moraes, Chaplin Father Innamorati, & Immediate Past Grand Knight, John Nixon, cut the ceremonial cake at the installation of the 2018-2019 Council 1394 Executive on June 15th 2018.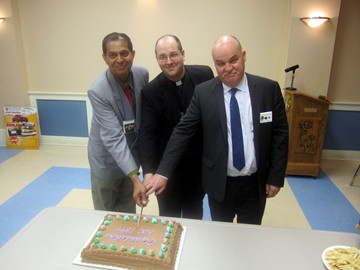 Phillip Brand is our Fraternal Advisor,
Click on his picture to visit his website.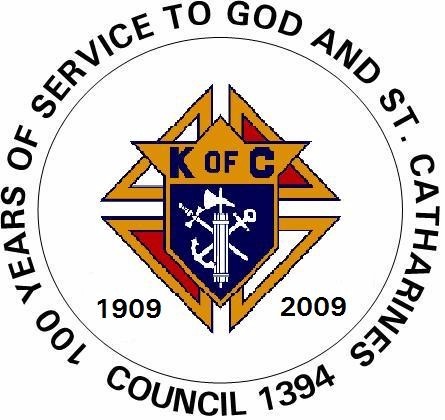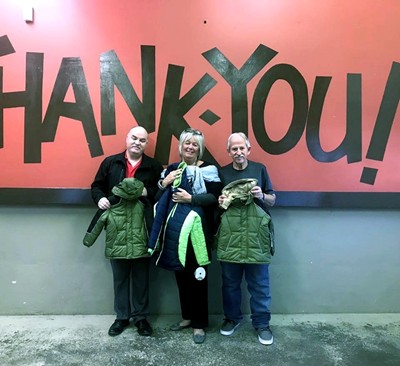 Photo above: The Knights of Columbus Council 1394 St. Catharines, donated boxes of Brand new winter coats for boys and girls to St. Catharines Community Care out of the cold. At the presentation from left to right are Council 1394 Grand Knight John Nixon, Betty Lou Souter of Community Care & Council 1394 Financial Secretary, Don Mikulinski.Coats for Kids is a program that the Knights of Columbus sponsor every year.